Do you want to know how does 10×40 monocular works?
Let's find out.
How Does a 10×40 Monocular Work?
One of the most popular magnification choices for hunters is the 10×40 monocular.
It magnifies images by 10 times and has an optical zoom of 40mm.
A 10X40 monocular uses prisms and lenses to allow the viewer to see things from far away as if they were close up.
By using two prisms instead of one, the result is an upright picture rather than an upside down one.
Barska 10×40 Blackhawk Monocular Review
The Barska 10×40 Blackhawk Monocular isn't just lightweight; it's also quite convenient to carry around. At only 6.2 inches long by 2 inches wide, it's one of the lightest binoculars around.
It's small enough to fit into a backpack or suitcase, but large enough to be useful when camping or hiking.
What's Included
The first things you might want to know is what's included in the package. Here's what you get:
Barska 10×40 Blackhawk Monocular
Wrist strap
Carrying case
Lens cloth
Features
10×40 monocular
Ideal for any outdoor activity
Shock-absorbing rubber armor
Non-slip texture
Multi-coated optics
BK-7 Roof prisms
Large center focus knob
Waterproof
Fogproof
Includes carrying case, wrist strap, and lens cloth
Color: Black, green lenses
Magnification: 10x
Objective Lens: 40mm
Exit Pupil: 4mm
Eye Relief: 17.5mm
Focusing System: Eyepiece
Field of View (at 1000 yds.): 344′
Close Focus: 13.12′
Weight: 4.8 oz.
How Powerful Is the Barska 10×40 Blackhawk Monocular?
With its 40mm objective, this monocular has a resolution and clarity that's pretty good for the price, though 10X magnifications get very shaky without a tripod (or something else to stabilize them).
A product description claimed that the monocular was tripod compatible. However, this turned out to be false advertising, since the monocular doesn't even come with a tripod mounting system.
What Type of Optics Does the Barska 10×40 Blackhawk Monocular Have?
Prism Glass
Here's another example of the box description for the Barska Blackhawk Monocular not matching the actual specs of the item. According to the manufacturer, the Barska Blackhawk has a BaK-4 lens, but according to the box, it has a BK-7 lens.
Coating
The optics are multi-coated, and the monocular has an O-Ringed lens and is completely fog proof and water-resistant.
Field of View (FOV)
At a thousand yards, the field of vision through the monocular is excellent for viewing distant objects. It has a close focusing distance of 13 inches, which allows you to zoom in tightly and closely on objects up to five yards away.
What's the Body Like On This Monocular?
The Barska 10×40 Blackhawk Monocular features an armored body, with a diamond pattern rubber grip.
Grip
With these monoculars, you get an excellent grip on them, and the knurling on the focus wheel is easy to operate without being too loose. Some people have even called the focus wheel "stiff, but I think it's just about perfect.
Eye Cup
The fold-down eyecup is adaptable to both with and without glasses, and the ergonomically designed finger knurling works well with or without gloves.
How Durable Is the Monocular?
The Barska 10×40 Blackhawk Monocular features a rubber-armored construction for toughness, and this monocular takes quite a bit of punishment. Barska has done a good enough a job at protecting this monocular from bullets.
How Well Does the Barska 10×40 Blackhawk Monocular Work in the Field?
If you don't include the included carrying case, then the Barska 10×40 Blackhawk Monocular offers excellent performance for a lightweight 10x monocular.
It is easy to hold, has high resolution and clarity to its image, and is quite fast at focusing for such a low price.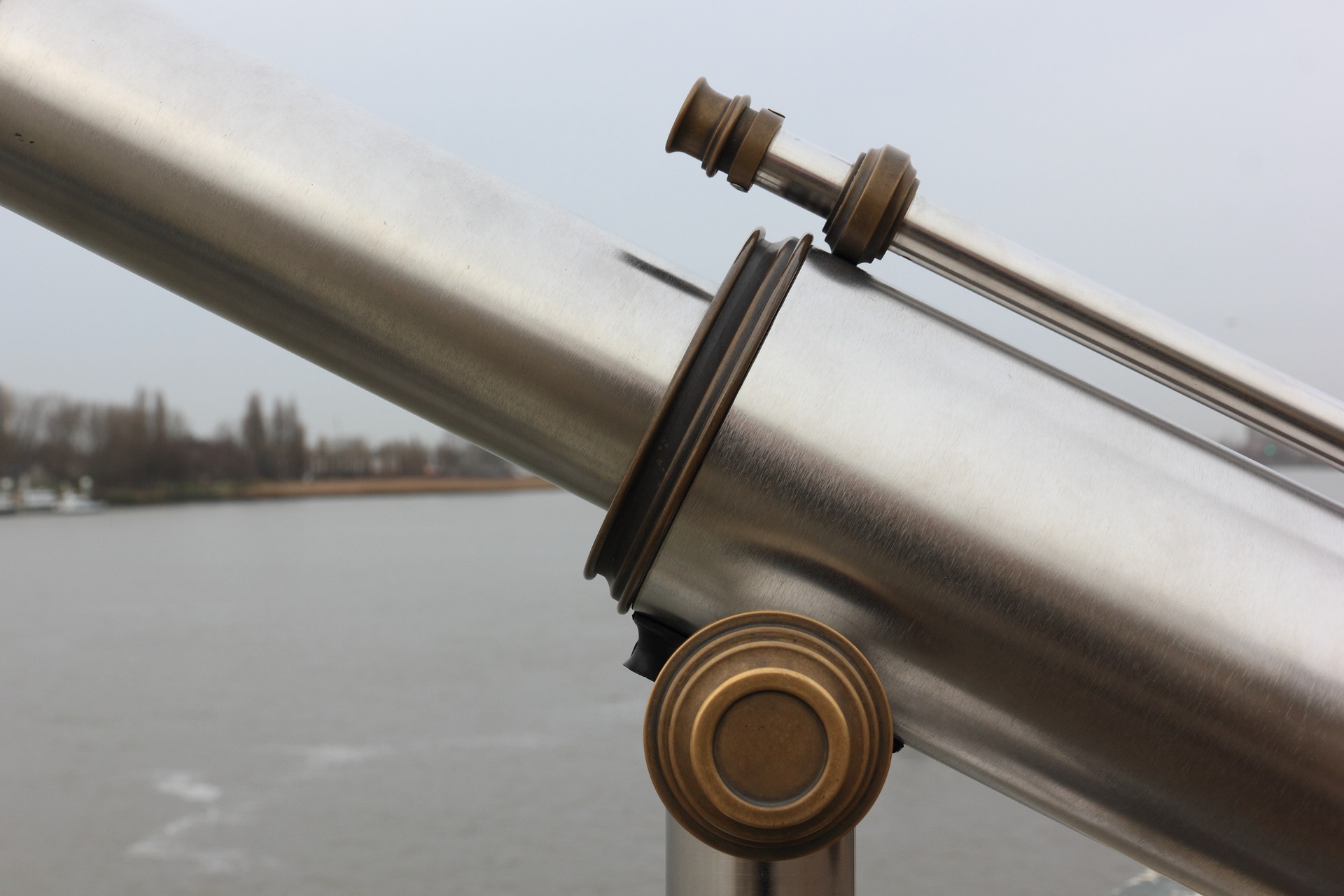 How Does a 10×40 Monocular Work?
How to Select a Monocular?
Magnification Power and the Lens
Choose how many magnifying glasses you want. The magnifying glass' ability to magnify things affects how far and how detailed they appear. Magnifiers with higher magnifications will allow you to view objects at greater distances and in more detail.
As the magnification increases, so too does the field of vision decrease. If you're looking for a wider field of vision, then you might consider using binoculars with lower magnification.
Determine the Lens Size
You should also consider your ideal lens size, as a bigger lens will allow you to see a wider view and get a better, brighter image. A smaller lens may not have as good of a view, but they are easier to use and less bulky.
Coating
If the monocular has a built-in camera, check to see if there is an anti-glare coat on the front of the lenses.
The coating on the lenses can change the way light reflects off them, affecting their ability to transmit light into your eyes. However, the coating is not of equal quality to fully multi-coated ones.
Close Focus
Try out the close-focusing capability of the monocular. You should also check out its close-focusing ability. Close focusing is the distance at which a monocular will be able to bring into sharp view. Close focusing may be measured in centimeters, not meters.
Eye Relief
When choosing a monocle, consider the eye-relieve distance. The eye-relieve distance is the space between your eyes and the eyepieces of the monocle. It is measured in mm and affects how far you can see when using the monocle.
You don't necessarily have to wear eyeglasses if you don't want to. However, if you do decide to wear them, you'll probably want an eye relief of at least 15mm.
Prism
Consider the lens. A monocular uses only one lens to focus an image onto the retina. A pair of binoculars uses two such single-lens devices to create a stereoscopic effect. Binoculars usually consist of two identical single-lens devices mounted side by side. They may also contain additional optical components, such as mirrors, filters, and shutters.
Conclusion
The 10X40 is a compact, lightweight binocular that offers excellent optics for its price.
The 10×50 binoculars feature an ergonomic design with a soft focus knob and comfortable eyecups, a wide FOV, and a fast-focussing eyepiece.
If you have any questions feel free to comment below.