People often ask, how to use a gen 3 pvs 14 monocular?
Let's find out!
How to Use a Gen 3 Pvs 14 Monocular?
The PVS-7 is the most popular monocle on the market today. Over 25 years old, it's still one of the best choices out there. Just read through the following instructions:
Turn your head 45° to the left or right depending on which direction you want to face.
Look through the eyeglass lens of the monocular.
To lock the camera at infinity, press down on the top button (the one closest to the lens).
Press the up or down button on the right joystick until you see what you're looking for.
Once you've found what you're looking for, press the "Done" button.
Pressing the bottom button once turns off the light.
When you're done using binoculars, put them away.
NVG PVS-14 Gen 3 Green Phosphor Auto-Gated MG
NVG PVS 14 Night Vision Monocular Gen3 Auto Gated is made in the U.S.A.
The NVG PWS-14 Gen 3 Weapon Sight is a rugged, lightweight weapon sight that has repeatedly proven itself during combat.
US Military Forces
The PVS- 14 design was originally commissioned by US military forces to enable nighttime missions. It has been adopted worldwide for use in some of the most difficult environments. The PVS 14 can be operated as a hand-held unit or mounted on a helmet.
It can also be used for night vision goggles or weapon mounts, providing them with night vision capability during daylight hours.
The PVS- 14 monocular conforms to military specifications and is of the highest grade. It weighs less than 12.4 oz (0.32 kg).
Features
It has a manual gain control, an auto-brightness function, and an IR illuminant. The automatic brightness control adjusts the visual in real-time, based on the available lighting conditions.
The bright light shut-off feature protects the high-quality photocathodes from damage by ensuring they're not exposed to direct sunlight. It comes with an array of optional accessories for virtually any application.
Compact, rugged design
Waterproof
Weapon mountable
Head or helmet-mountable for hands-free usage
Manual gain control
Ergonomic, simple, easy-to-operate controls
Built-in Infrared illuminator and flood lens
2-Year Warranty
Package Includes
Packing Box
System Soft Carrying Case
Helmet/ Head Mount Adapter
Head Mount Assembly
Neck Lanyard
Operators Manual
Batteries
Demist Shields
Sacrificial Window
Lens Tissue
Additional Features
The Gen 3 Pvs-14 Monocular has a built-in, fully multi-coating 1.4x optical magnification lens with an effective focal range of 24–72 millimeters (35-millimeter equivalent) and a wide field of view for taking pictures of everything at once.
It also has an OLED (organic LED) high-resolution LCD monitor that provides clear images even in low light conditions. An eyepiece flip-up feature is included so you can view the image without taking off your eye protection.
The PVS 14 has an automatic gating feature that lets you easily toggle between daytime and nighttime modes just by pressing the power button. It's also designed to operate in extreme temperature ranges, so it's perfect for all kinds of environments.
Rechargeable Batteries
The battery in the VPS-14 binoculars is a rechargeable lithium-ion battery. It can be recharged by connecting it to a power supply via its USB port or using an external AC adapter (not provided).
Image Intensifiers
The image intensifier (I.I.) in the PVS- 14 monocular has a very high dynamic ratio. It amplifies the light intensity by about ten times, allowing you to see details of things that would otherwise be invisible. This makes it useful for nighttime viewing and underwater photography.
The PVS 14 monocle has a magnification factor of 1x and a field of vision of 50 degrees by 40 degrees. It is compatible with other models of the series.
Optional Accessories
NVG offers a wide range of optional accessories for enhancing the functionality of the PVS- 14. These includes:
Demister shields
Sacrificial window
Lens tissue
Helmet/ head mount adapter
Neck lanyard
Operators Manual
Battery charger
Charging cable
AC adapter
User's guide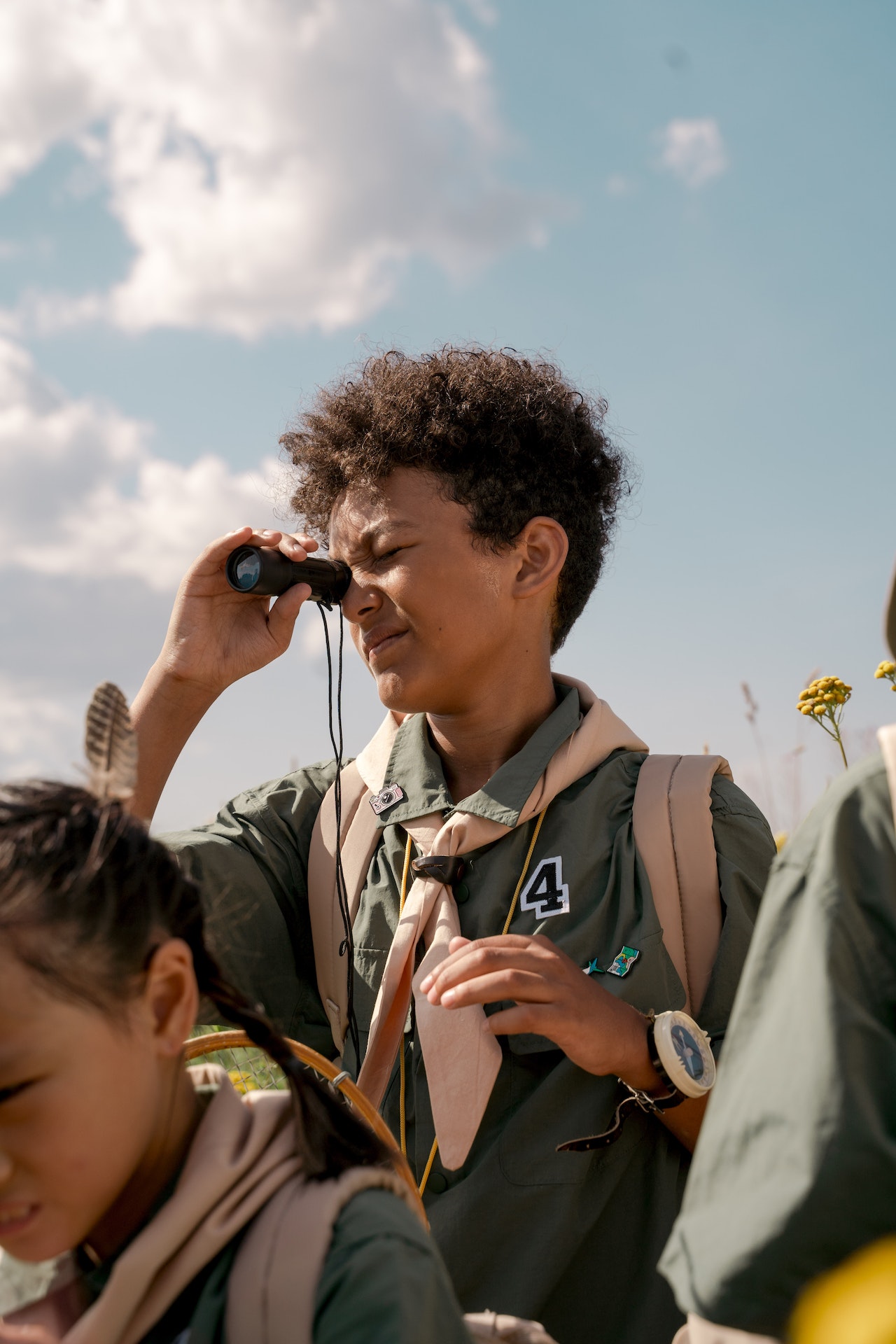 How to Use a Gen 3 PVS14 Monocular?
FAQs
What is the difference between the PVS-14 and the PVS-16?
The PVS-16 is a compact version of its bigger brother, the PVS-18. It has a smaller body than the PVS-18 but retains the same optical qualities as the larger model.
How do I know if my batteries are dead?
If the red LED light doesn't turn on when you press the power switch, then the battery pack is probably dead. You should get new ones right away.
Can I use the PVS-14 with my existing eyepieces?
You can use the PVS 18 with your existing eyepieces. Just remove the old eyepieces and replace them with the new ones.
Will the PVS-14 work with my camera?
Yes, the Pvs-12 will work with almost any digital camera. However, the Pvs-16 will only work for Nikon DSLR (Digital Single Lens Reflex) Cameras.
Is the PVS-14 coated with an anti-fog material?
Yes, this monocle has an anti-fog coating.
Is the PVS-14 waterproof?
These binoculars are waterproof. They can withstand immersion into up to six feet of liquid for thirty minutes.
What is the maximum depth rating?
We suggest using the PVS-7 in depths up to six feet.
What type of batteries does the PVS-14 require?
The PV-14 uses lithium-Ion (Li-Ion) rechargeable battery cells. It comes with a charging cord.
Can the PVS-14 be used while wearing glasses?
Yes, they can go over your regular eyeglasses.
How long does it take to charge the PVS-14 batteries?
It takes two (2) full charging cycles for the battery to be fully charged.
Conclusion
We hope this article was helpful to you. If you have any questions, feel free to reach out in the comments below.